Services
THINKING TO GO FOR THEME BIRTHDAY BASH? Try adorable DIY CANDY MACHINES
Candy machines are the unique creations that may be used as a gift, or on theme parties, or in schools during art n craft. It's the perfect idea to do without any fees using daily household items which may go waste.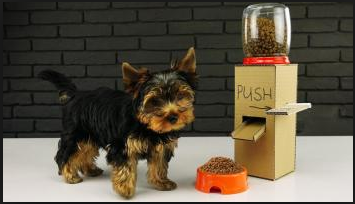 Go for making this adorable candy machine in different shapes, colors, or sizes what you love when you need a sweet sugary treat. Excited?
Check out wengie candy dispenser making technique:
 Take up the cardboard depending on the size of the plastic jar. Line the edge of the cardboard with masking tape for giving them a smooth finish. Fold the large cardboard into 3 sections landing the square cardboard over the lid of the jar marking the edges of the hole perfectly.
 Using exacto knife, cut the same shape of the lid of the jar as.Cut off the back end of the screwer leaving a little part adding glue for the bottom cap. Stick the firm end of the screwer onto the bottom cap which in turn becomes your dispenser button.
 Now keep your nutella jar upside down sticking the large cardboard using hot glue. Insert your screwer piece right onto the lid marking the point where screwer touches the cardboard popping the square cardboard inwards till it gets adjusted nicely over the screwer.
 Taking a saw blade iron, mark a hole on the bottom of the jar and put a candy logo name onto the lid sticking it right onto the button. Your candy dispenser is ready to use. You can now easily pour your candies in the dispenser.
 It should be noted that all the steps needs to be performed under parental guidelines. Wasn't that so much fun? Try making more vibrant coloured candy machines which gives an eye catchy look to children or oneself.