General
Life below zero the reality TV show
The reality TV show portrays the everyday struggle and thedaily activities of subsistence huntersliving in the secluded state of Alaska has to go through. The remote areas of Alaska is a place where just a single wrong decision could cost you your life.The Cast of Life Below Zero is very tough in nature, suitable to withstand the climatic conditions of Alaska. The series is produced by BBC and it is broadcasted on National Geographic Channel.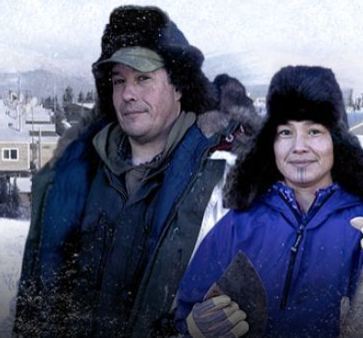 The climatic conditions:
The people living there generally spend their entire time just by planning and doing things that helps their survival in the difficult environmental conditions. Usually, the temperature is often below zeroin the area.
The main characters of the series:
The casting of the show is very few considering the nature of the show as well as the place. The main characters of the show includes a 54 year old woman called Sue Aikens. She is the sole resident of the Kavik river camp that is located in the Northern Alaska. The cast goes by the name Glenn Villeneuve, until 1999 he was a resident of Burlington, Vermont. Now, he has shifted to a new resident near Chandlar which is located at the 65 miles north of the Arctic Circle and he lives there alone.
We have a couple in the show named Chip and Agnes Hailstone, and they live on the Kobuk River in Noorvik with their seven children. Agnes has family ties to the land. And their ties to the land rangesfrom thousands of years and they have a in-depth knowledge about the region.
Has anyone lost their lives in the show?
So far there is no loss of lives in the show. And that may be a surprising element to many considering the climatic condition of the place as well as the rumors around the show.